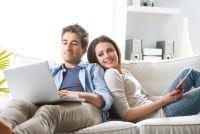 Got Your Responsive Website? Tips to Make Your Website Mobile Friendly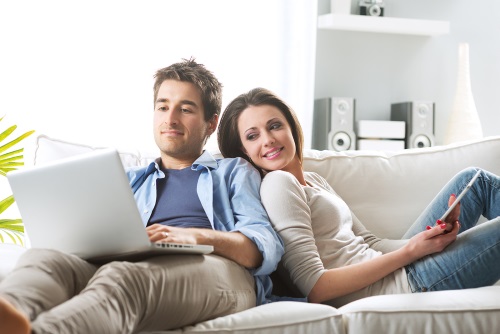 Mobile friendly websites have evolved in to responsive websites because mobile friendly websites aren't just for the road. More and more of your customers and prospects are reaching your website on a smartphone or tablet from the comfort of their homes as well as coffee shops, waiting rooms and 'just waiting around' If your website design meets mobile friendly criteria, you'll have a much better chance of connecting with and engaging these visitors.
In a blog post by Jennifer Lonoff Schiff on the cio.com site, the digital business analytics firm comScore reported that as of December 2013, 156 million Americans owned a smartphone, a more than 3 percent increase from as recently as September 2013.
"That number is expected to continue to grow," she wrote. "Indeed, eMarketer predicts that by the end of 2014, 1.75 billion people around the world will be regularly using a smartphone. And those millions of smartphone users are not just using mobile devices to make calls and send emails and text messages. They are using their mobile devices to connect with their social networks, surf the Internet for news and information, shop and make purchases."
That's just for starters.
Posting on Mashable, Matt Petronozio writes:  "The rise of mobile is still going strong, with cell tower-based data traffic growing 81% worldwide in 2013. In fact, last year's mobile traffic was nearly 18 times the size of the entire Internet in 2000, according to a new report from Cisco. As part of the company's Visual Networking Index, Cisco released its Global Mobile Data Traffic Forecast Update. The report's main data point: average mobile traffic per user around the world will grow exponentially in the next five years. In 2013, mobile traffic per user averaged 356MB of data per month; that's expected to reach more than 3GB per month in 2018."
Simply appearing on a smartphone or tablet screen doesn't give you a responsive website or mobile friendly website. If you've been frustrated by trying to manipulate website content on your own phone or tablet, you can relate to the problem. However, there are solutions.
The Distilled online marketing agency advises you to choose a platform first:
Responsive in which the CSS gives different rules based on browser width.

CSS (Cascading Style Sheets ) is a style sheet language used for describing the look and formatting of a file written in to be viewed in a browser.

Separate Mobile Site
Mobile App in which a user downloads and access your content via unique software instead of viewing in a browser.
Schiff offers several other tips in her post:
Think with your thumb (or index finger) to make sure your mobile website is easier to navigate.
Use a simple, mobile friendly website design to make your site faster and more responsive.
Keep the content short and sweet.
Use conventional mobile [icons] instead of words for 'tap to call', connect socially or open the menu.
Make it easy to find your phone number, location and contact info.
Make sure forms are designed for mobile.
If you have a store, use geolocation services to help people get there more easily.
Test to make sure your website works on all phones and devices
NicheLabs can help with mobile friendly websites and responsive websites. We are a full-service agency for businesses that don't have a CMO or VP of Marketing or that don't have the people or time to create content, update website design and manage SEO and digital/ direct marketing campaigns. As part of your team, we have professional writers, designers and developers to make your website responsive and mobile friendly to help you get new, useful information out to your targeted market.  They can work as a team to help you keep your marketing up to date and your search rankings high.
For more tips and insights about digital marketing advancements, connect with us on Facebook, LinkedIn or Twitter or subscribe to our monthly newsletter to read summaries of our weekly posts.
Providing the content that Google and your targets will love can attract more business. Email us at sales@nichelabs.com, call 888.978.9254, or if you are mobile, visit us on your smartphone for responsive website or mobile friendly website that best meets your needs.