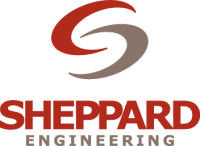 NicheLabs Aides Engineering Firm in Expanding its Footprint
Sheppard Engineering, a full-service engineering firm, has recently engaged NicheLabs to develop its online presence. Based in Atlanta, website design firm, NicheLabs, will design, develop and launch the Sheppard site.
Celebrating ten years of engineering success, Sheppard has flourished because of its strong client relationships, repeat business opportunities and competitive advantage. Although the company is Atlanta-based, they serve clients nationwide across industries, including chemicals, pulp and paper, waste water treatment, pharmaceuticals, environmental, industrial power and manufacturing.
The expertise of Sheppard's well-rounded consultants extends well beyond their design stage capabilities in engineering design, field engineering and CAD and drafting. They are involved throughout the engagement by providing project management, on-site engineering and support, construction management, project support and PHA-facilitation services.
While owner, Preston Sheppard, wants to showcase his company's breadth and depth of services and attract new clients, he has a broader vision for the Sheppard Engineering website.
"We take pride in and are incredibly grateful for the quantity and quality of repeat business we receive," said owner, Preston Sheppard. "We believe that by creating and updating a captivating and informative website, we can serve as a resource for companies industry-wide."
Sheppard Engineering and NicheLabs are both skilled at converting possibility to probability. With immeasurable opportunities ahead, Preston Sheppard and his team are eager to begin collaborating with NicheLabs on their company's website design, development and launch.
For more than seven years, NicheLabs has created websites and online marketing programs for close to 1,000 mainly small-to-medium-size businesses. The company has offices in Atlanta, GA, Naples, FL, and Charleston, SC. For information about NicheLabs, please email sales@nichelabs.com or call 866.413.7952.