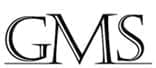 NicheLabs Chosen to Build Intranet Website for Specialty Building Supply Distributor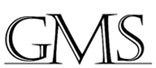 About the Company:
NicheLabs will be building an extensive intranet site for the largest independent distributor of drywall, acoustical and other specialty building materials in America-Gypsum Management and Supply, Inc. The company is headquartered in Atlanta, GA and works in 26 states. They work with 43 subsidiary companies and make it easy for you to find a cost-efficient solution to receiving the best building material products, systems, and services by having more than 130 distributor locations available to deliver to your residential or commercial job site.
Gypsum Management and Supply began operating in 1971 and they now distribute over 10,000 unique products. The combination of their comprehensive inventory, locally based and trained sales professionals, and flexible and reliable delivery fleet ensure that their clients receive the highest quality of customer service, quality materials, and competitive pricing.
Client Challenges & Goals:
Gypsum Supply & Management needs their intranet site to be well organized, informational, and as accessible as possible for all employees and subsidiaries. It is important that they can update the site on their own. It needs to be professional and full of useful resources. The site should be a valuable tool for employees and as interactive between members as possible.
NicheLabs Proposed Solution for Gypsum Management and Supply, Inc.:
NicheLabs will be building an intranet site with a CMS (Content Management System) to allow Gypsum Supply & Management to add, edit, and delete content-including pages, links, pictures, and text. Members will be able to create their own personal profile and will be able to communicate with other members. All departments, subsidiary partners, and regions will be featured and there will be an interactive map to show their locations. The site will be made responsive so that employees may access things like payroll and upcoming events on their phones, tablets, or desktop computers. NicheLabs looks forward to building an in-depth intranet site and is excited about providing a solution for Gypsum Management & Supply employees that will allow them to easily connect, communicate and stay abreast of the ever constant changes within their organization.