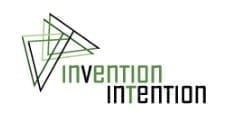 NicheLabs Chosen to Redesign a Networking Inventions Website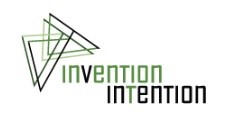 About the Company:
Invention Intention is a network where inventors, prospective investors, corporate and commercial buyers, and supporting industry professionals connect. It is a platform for showcasing ideas with the end goal of taking the inventions to market, spreading the word about a company, and even building a successful product or venture to be sold on a global scale. Invention Intention can even help creator's learn how to earn a patent for their idea, and how to sell that patent.
Entrepreneurs can use Invention Intention to identify and compose the different elements of a business idea and inventors to expose the ideas they've created. It bridges the gap between them and the investors that are looking to discover the next big idea and buyers that are looking for something to sell that isn't available anywhere else. It also offers the opportunity for professional resource providers to cultivate relationships and generate business. The network allows free video and photo uploads to make it easy to display work.
Client Challenges & Goals:
Invention Intention's goals are focused on making their target audience aware of the possibilities of the network. They need to get the attention of both business-to-business and business-to-consumer wholesalers and buyers so that the inventors are able to expose their inventions and create selling opportunities. They specifically want to target those investors who are looking to invest in new products that are not yet on the market. The site should hold the user's attention by engaging them to spend more time there. They would also like to promote more interaction among inventors.
NicheLabs Proposed Solution for Invention Intention:
NicheLabs will be redesigning the Invention Intention website to clearly convey to investors, retailers, and other buyers that they can see the latest products or ideas and invest in/order them there.  The home page will express that inventors can put their ideas and inventions in the spotlight to attract the potential investors and buyers.  The site will be developed in BuddyPress and we will integrate the current BuddyPress Ecommerce software.
Their blog will be rebuilt to allow clients to create journal categories, entries, and archive past journals. We will add an Inventor Profile page that offers more information about each inventor including all of their related projects and social media links and enhance the functionality for Product Pages to include having members update their personal website information, links, backgrounds, etc. independently. We will ensure that Invention Intention gets their message across effectively and that the usability of the site is suitable for its purpose.