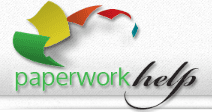 NicheLabs helps launch new company that helps people manage burdensome paperwork
Pamela Craven of Maysville, GA, has launched a new company – Paperwork Help, LLC – to help people do something they have neither the time nor the inclination to do – paperwork. And she has chosen Atlanta website design firm NicheLabs to create the website that will introduce her innovative new concept.
One thing Craven learned from her years as a business executive is that paperwork need not be on paper to be burdensome. Any complicated forms or basic bookkeeping can give people trouble. Paperwork Help, LLC, offers help with both personal and business paperwork.
The company's personal services include bank statement reconciliation, completion of applications, forms and legal documents and basic organizing, filling and correspondence. Business services include basic bookkeeping, implementing QuickBooks, information research and organizing files and records. In addition to these services, her company also offers walk-in services that include everything from copying and scanning to notary services.
Since Paperwork Help is a new business, NicheLabs is providing the basics to help Craven create a brand identity for her company, starting with development of both a logo and a tagline.
"People like dealing with real people who can offer real help," said Craven. "Unfortunately, we live in a world where real help is harder and harder to come by."
This, ultimately, is the premise behind her new company.
Craven knew she needed a website design firm that could help her brand her idea. She chose Atlanta website design firm NicheLabs based on recommendations from others in the industry.
For information, please email sales@nichelabs.com or call 866.413.7952.