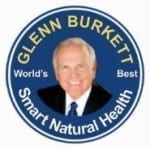 NicheLabs Helps Wellness Company Expand Worldwide
Consumers are becoming increasingly open to natural health alternatives to prescriptions.  As the market grows, one U.S. educator and product supplier is working hard to carry its message worldwide.
The Naples, FL community relies upon Glenn Burkett Wellness (GBW) as an educator of health benefits and a provider of natural alternatives to prescription medications. GBW's three locations in the Naples area serve as walk-in clinics where consumers seek education and natural ways to treat conditions ranging from Attention Deficit Disorder (A.D.D.) to many forms of cancer.  Rooted in published, clinical research, GBW's educational services and natural products provide alternatives for and solutions to side effects that often arise from taking prescription medications.
With its focus on offering ecommerce capabilities and expanding globally, improving its website design and navigation, and attracting new consumers and product distributors, GBW founder, Glenn Burkett, selected the Naples website design team of NicheLabs to build his company's custom website.  Headquartered in Atlanta, website design and digital marketing firm, NicheLabs will work alongside Glenn Burkett and his team to create a sophisticated design and intuitive navigation.
"When we began looking for a website partner, we focused our search on firms that have expertise in integrating selling capabilities into company websites," said Glenn Burkett. "After meeting with NicheLabs and discussing our strategic goals and target audiences, we were confident with our decision to move forward with them for this next phase of our long-term growth."
For more than seven years, NicheLabs has created websites and online marketing programs for close to 1,000 mainly small-to-medium-size businesses.  To learn more about how your company can benefit from online design, development and marketing counsel, please email NicheLabs at sales@nichelabs.com or call 866.413.7952.  In addition to Naples and Atlanta, NicheLabs has an office in Charleston, SC, and serves clients both regionally in the Southeast, as well as companies nationwide.