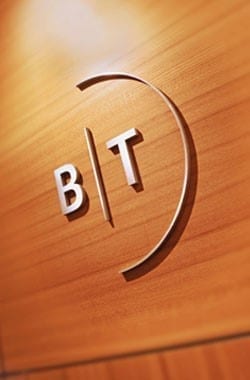 NicheLabs hired again to redesign 2nd CPA Website for Bennett Thrasher
About the Company:
Bennett Thrasher is a CPA firm that believes in values above all else. And the core values of their founders, Ken Thrasher and Rick Bennett, permeate their business model. Integrity, family, and service to clients are the virtues that Thrasher and Bennett credit to their success. Since 1980, the firm was built on the principle that "You can't have an effective, high-performing firm unless the people agree on the values that they are willing to fight for."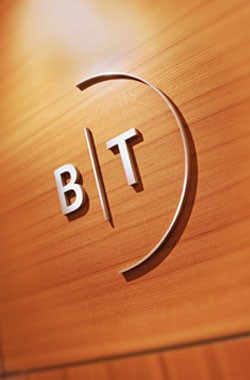 NicheLabs completed Bennett Thrasher's main site (www.BTCPA.net), for which they won 1st place in the best new website design category for "Firms With $25 Million or More in Revenue" at the Association of Accounting Marketing's 20th annual Marketing Achievement Awards. We have been invited back to continue our relationship with one of the largest and most respected Atlanta-based CPA (Certified Public Accountant) firms for a new project.
BT Wealth Management, LLC is an affiliate of Bennett Thrasher, LLP and provides high net worth clients with integrated fee only wealth management services. The firm has been actively involved in the management of client portfolios since 1999. Their experience led them to identify that their clients would benefit greatly if they could offer in-house investment expertise combined with their proprietary best in class open architecture platform. From this idea, BT Wealth Management was born.
Client Challenges & Goals:
Bennett & Thrasher was so pleased with their main site that they wanted to showcase their wealth management division with the same design and branding but on a smaller scope. The new site will be a dramatic improvement as the existing site does not allow them the ability to make content updates and changes independently. They wanted their second site to be as informational and cutting edge as their first.
NicheLabs Proposed Solution for Bennett Thrasher Wealth LLC:
NicheLabs is working to provide Bennett Thrasher Wealth LLC with a site that is just as impressive as the first that we built for them and that conveys the same pride and ethics. We will develop their new site in WordPress so that they can easily make changes. The site will feature an eye-catching image slideshow and incorporate other elements to mirror the design of their main site. NicheLabs is excited to continue working with Bennett Thrasher and will make sure to instill the firm's values of integrity, family, and service to clients into their project.