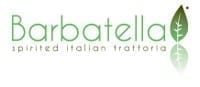 NicheLabs is Chosen for the Redesign of a Rustic Italian Restaurant in Naples, FL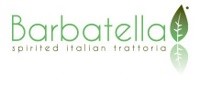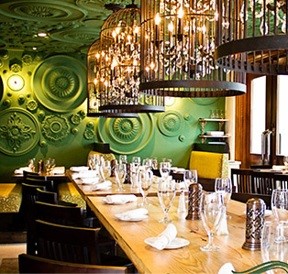 About the Company:
Barbatella is located on picturesque and historic Third Street South in the Old Naples section of Naples, FL. With a beautiful courtyard setting and historic views, the restaurant is as rustic as the landscapes of the regions in Italy that its extensive menu pulls from; one can find traces of Emilia-Romagna, the Veneto, Tuscany, Puglia, and the Adriatic shores in its authentic and fresh pasta dishes. A "spirited Italian trattoria," Barbatella is said to "grow on you in the same way that leaves and branches of a grape vine develop out of a shoot: a barbatella."  Global in connection, the Mediterranean ingredients form flavors that "lift spirits and tease taste buds."
The lively atmosphere of the restaurant is composed of casual and relaxed dining rooms featuring wooden accents and brick floors; a wood-burning pizza oven and a custom gelato counter can be found in one of these dining rooms. In fact, one of the exciting aspects of Barbatella is their home-made Italian ice, gelato, and sorbet which are perfect to enjoy in individual portions while wandering the streets of Old Naples. The wood-burning oven is famous for housing their signature pizzas and their rotisserie, grill, deep-fryer, and smoker are key players in their whole roast duck, smoked pork baby back ribs, Venetian style meatballs, and more.
The bar features 100 different wines and a state-of the-art wine preserving system, allowing each to be enjoyed by the glass. They even offer Family-Style Deliveries by a Catering Representative. Owner and Chef, Fabrizio Aielli, opened Barbatella in 2012. Also the owner of various other award-winning restaurants like Sea Salt-a few steps down the street from Barbatella-Chef Aielli found his passion at his mother's stove, pursued it through formal culinary education in Italy, and went on to work in and open unique restaurants around the world.
Client Challenges & Goals:
NicheLabs was hired to redesign the Barbatella website to better represent the unique environment and authentic quality that the restaurant has to offer. The Aielli Group understands how important online presence is in setting their restaurant apart from the competition. Barbatella needs to exemplify the same brand identity as the redesign of Sea Salt Naples, and build of Sea Salt St. Pete, while highlighting its rustic flair. It is also important that they are free to change and update content independently.
NicheLabs Proposed Solution for Barbatella:
NicheLabs will maintain Barbatella's unique identity while mirroring the simplicity and professionalism of the other projects in the works for the Aielli Group. The site will be easy to navigate and will give a lively feeling to match the restaurant itself. Built in WordPress, a Content Management System (CMS) will allow them to add, edit, and delete items.