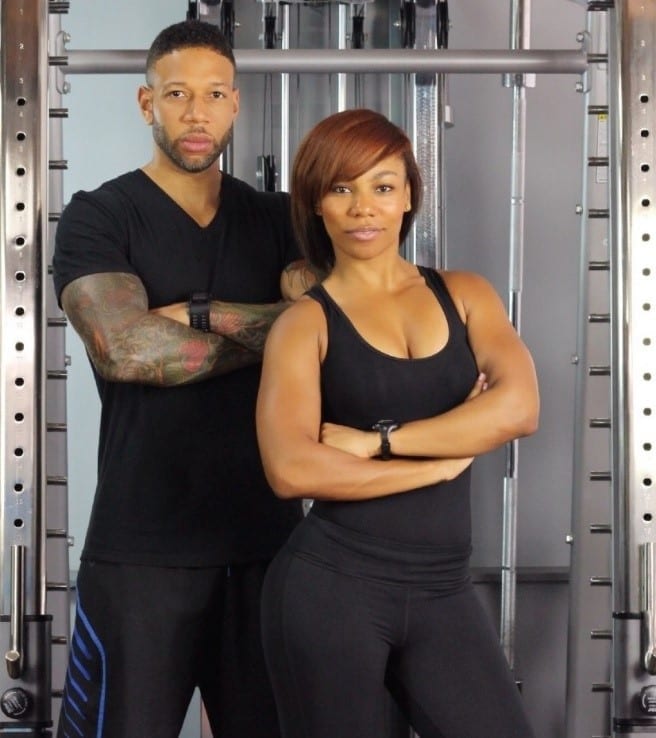 NicheLabs Redesigns Body by Kariim Website for the 2nd Time!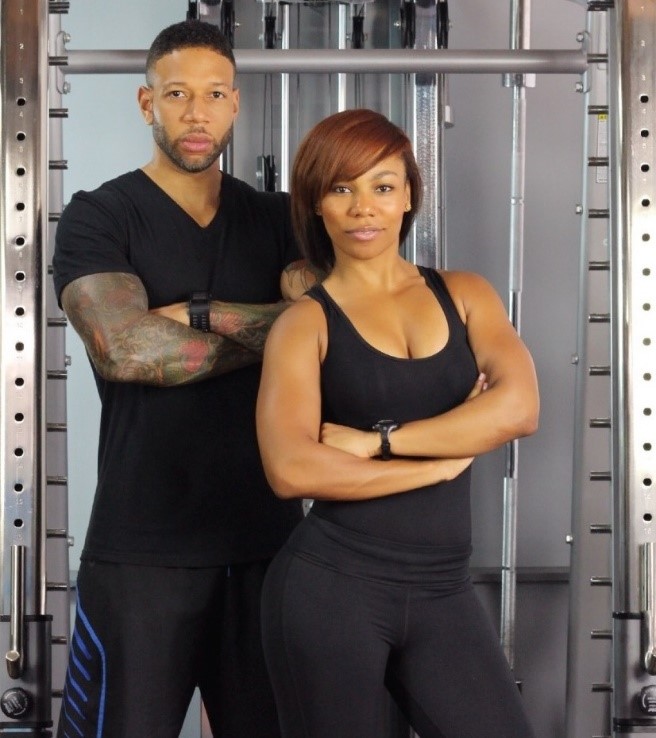 Body By Kariim Fitness Studio is located in the blossoming industrial district of West Midtown Atlanta. The studio is owned and operated by Kariim & Laquisha Smith-a dynamic husband and wife team-and is a great choice for anyone looking for an Atlanta personal trainer. 
The environment of this family business is comfortable and wholesome. Body By Kariim was originally located in the historic Auburn District of Atlanta. Due to their fantastic reputation, word of mouth caused the studio to grow so much that they needed a new venue to accommodate clients, additional trainers, equipment and space for outdoor conditioning workouts, cardio training, and group training.
Their certified personal trainers offer private personal training, small group personal training (groups of 2-6), couples personal training, corporate wellness programs, online personal training, and their Revitalize My Lifestyle Personal Training Package. Each program also comes with Customized Meal Plans, a Detailed Grocery List, and Nutritional Counseling.
The Atlanta personal trainers have been working with NicheLabs since 2010; this is the second site that we have built for them.  They trust us to understand that "It's all about balance" and wanted their site to be like a "How-To Guide" that focused on "Food, Fitness & Lifestyle". The site needed to show that it is possible to enjoy balancing all three.
"BBK fitness" needed to cover all of the information about who they are and the programs they offer. "BBK eats" is where they wanted to let members into their personal fitness regimens by sharing detailed recipes from home, cooking demos, and food photography. Members needed to be able to log on and have discussions with other members about healthy meals. Kariim and Laquisha envisioned How-To Demos, and Q&A videos for the most popular questions to show themselves using team-work in the kitchen. Through visuals, they wanted to take members to their favorite local grocery stores, farms, farmer's markets, and restaurants. Their site was to be like their own show.
NicheLabs really lightened up Body By Kariim's existing site, making a much more interactive site with brief bios and a video for their home page. They have a paid Members-only section that focuses on food and lifestyle, sharing special exercise and diet information.
We also wanted to make sure that their fabulous website and services could easily be found online by providing them with SEO (Search Engine Optimization) services. Body By Kariim Fitness Studio is currently ranking on the first page of Google for the search term "Atlanta Personal Trainer". This term has been featured on their site since 2010 and their social media channels since 2009.
NicheLabs really made the Atlanta personal trainers' vision a reality.
"The Niche Labs team did a great job of allowing our creativity to shine.  Every single idea brought to life. Listening & giving extremely helpful feedback. We're very happy with our newly designed website. Thank you Team Niche Labs for everything!" –Body By Kariim
You can check out their new website by visiting www.BodyByKariim.com