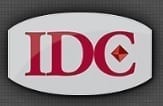 NicheLabs Refreshes Renovation Leader's Digital Framework
When an industry leader, recognized for its vision and execution, realized that its online presence didn't reflect its reputation offline, the sought-after company sought outside advice. 
IDC Construction provides premier hospitality clients nationwide with a complete range of construction services.  IDC has completed more than 200 construction engagements with budgets ranging from $500K to $50M for hotel leaders, including InterContinental Hotels, Marriott, Hilton and LXR Resorts.
Having billed $750M for projects in more than 40 states since its inception in 1995, IDC understands the demands of executing a hotel construction project while maintaining the operating hotel's appearance for current guests.   They are skilled in all facets of renovations, including complete repositioning rehabs, property improvement plans, capital improvements, refreshes, and rooms, public spaces and exteriors.
Based on a referral from a mutual contact, IDC reached out to the Atlanta website design team of NicheLabs for online counsel.  IDC was motivated to find a partner firm that could easily integrate a website format that allowed their team to update the site easily.  As part of a joint effort, both companies agreed to move forward with the design and development of IDC Construction's refreshed website. 
Headquartered in Atlanta, website design and digital marketing firm, NicheLabs successfully communicated IDC's market leadership and project transformations through the newly-designed website.  NicheLabs translated IDC's "less is more" philosophy into a streamlined, easy-to-navigate website with clean lines, little content and impactful imagery.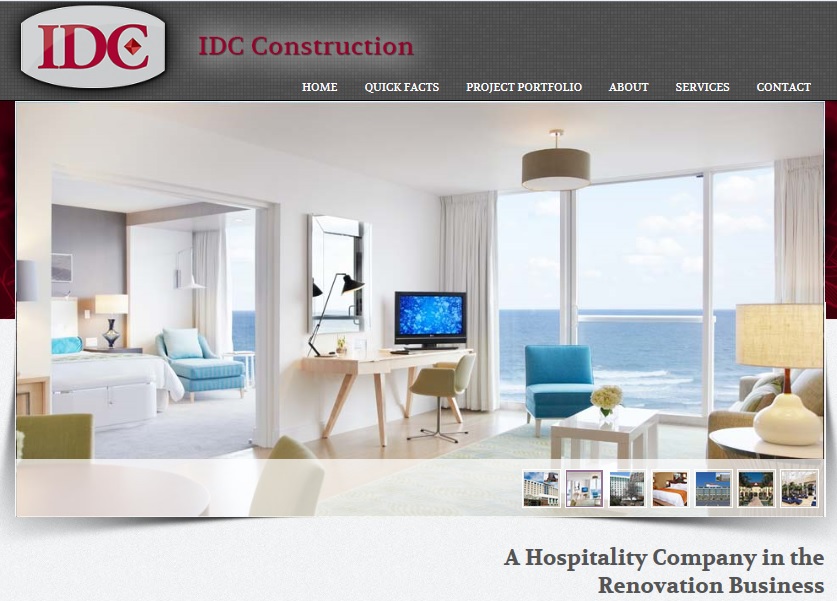 IDC Construction's operations coordinator, Leo Hanley, stressed the importance of including before and after photos of key projects to demonstrate their capabilities.  As a result, the IDC home page at www.idcconstruction.com features an image slideshow that takes IDC site visitors on a digital tour of several projects.   Pictured below is one of several before and after image comparisons.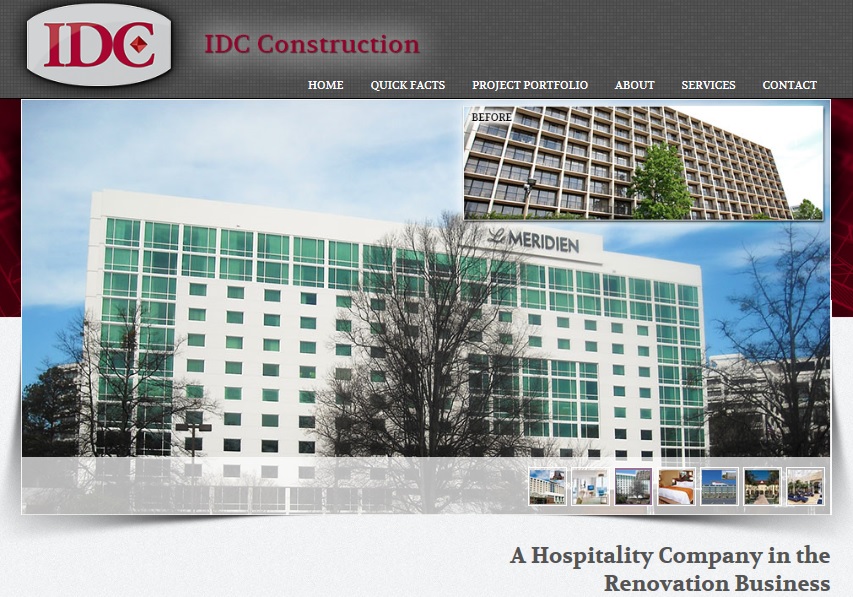 "Even though our offerings are very different, both IDC and NicheLabs share common ground in effectively and efficiently managing detailed projects," stated Leo Hanley.  "We chose NicheLabs as our design and development partner not only because of the similarities in our business processes, but we were also confident the firm's owner, Todd Withrow, understood our approach and could deliver the website we needed."  
To learn more about how your company can benefit from the design and development of a new website, a redesigned site, or online marketing tools, please email NicheLabs at sales@nichelabs.com or call 866.413.7952.  In addition to Atlanta, NicheLabs has offices in Naples, FL and Charleston, SC, and serves clients locally in the Southeast, as well as businesses nationwide.