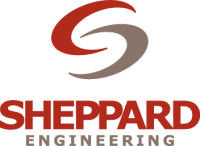 NicheLabs Aides Engineering Firm in Expanding its Footprint
Sheppard Engineering, a full-service engineering firm, has recently engaged NicheLabs to develop its online presence. Based in Atlanta, website design firm, NicheLabs, will design, develop and launch the Sheppard site.
Celebrating ten years of engineering success, Sheppard has flourished because of its strong client relationships, repeat business opportunities and competitive advantage. Although the company is Atlanta-based, they serve clients nationwide across industries, including chemicals, pulp and paper, waste water treatment, pharmaceuticals, environmental, industrial power and manufacturing.