Archive for December 10th, 2013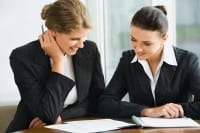 How Can You Be a Better Advocate for Your Clients?
Further to our post last week about the importance of collecting insights from customers and prospects to find out what you are doing well and what you can improve upon, this week, we are exploring ways you can show appreciation for your advocates.
Inspired by Wendi Alpine's recent post on client advocacy, we pose the following questions and ask you to reflect upon how they apply to your business.
Read More