Archive for March 4th, 2014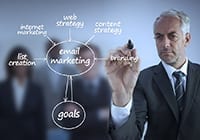 It's All About Them, Right?
We're all proud of our products and services, which we work so hard to develop and market to grow our businesses in the true spirit of entrepreneurialism. But sometimes, we get so wrapped up in what we offer that we lose sight of one key fact: The product or service has to work for the buyer. And here are some tips to help you connect to your prospects and customers.
To get your customers interested in what you're selling, make sure your sales message about them. The question they want answered is: Will this solve my problem? How will it benefit me?
Read More