Archive for May 27th, 2014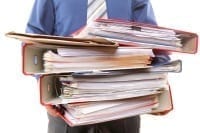 Time-Saving Way to Add Dimension to Your Digital Marketing – Curating Content
If you read industry news and trends online to stay up to date on happenings in your market, you have a headstart on helping your customers. By identifying articles or content of value to them, you become a curator of content.
Adding a comment about these articles and content is one way to let your customers know you pay attention to their needs and remind them of your expertise.
Curating content also adds breadth and depth to your website when you post your comments on your blog, and it can even perk up the SEO robots if you work in your keywords and use the right category designations and tags.
Read More