Archive for June 24th, 2014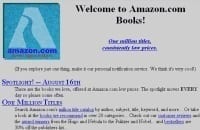 Has Your Website Kept Up with Your Business?
Think for a moment how your business has changed over the past year or 3. Do you offer more products and services? Have you expanded to new markets or locations? Are your customers using your products differently or more innovatively? Has your business climate or marketplace changed? Is your old creative website design experiencing a decrease in website traffic and/or business?
Read More