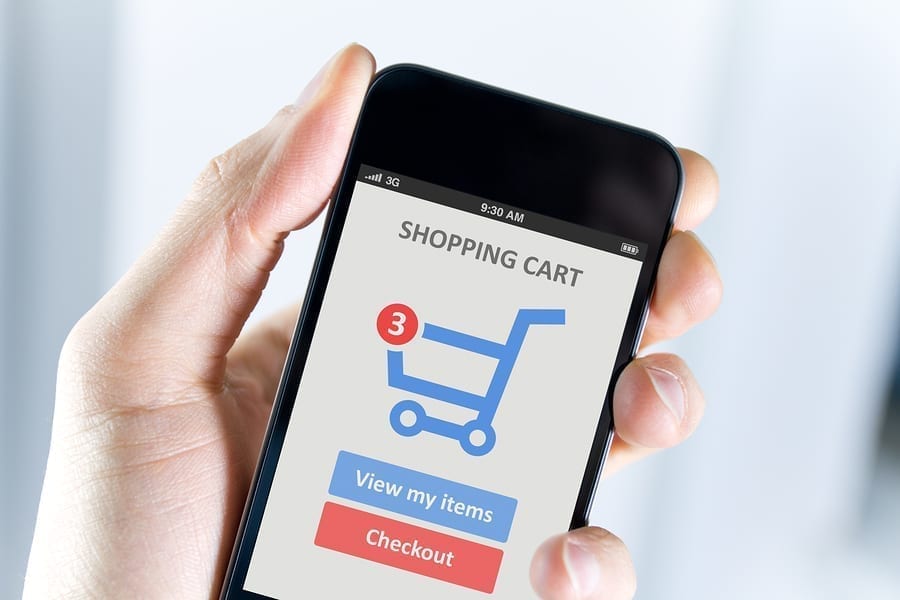 'Mobile-ly Upward' Website Design Converts Mobile Searches into Purchases
It wasn't all that long ago that Search Engine Watch published a study showing that 46% of consumers use mobile device exclusively to research purchases online. Mobile website design became more important just last week when Google put new mobile website algorithms into play when ranking websites. If you depend on your website for customers and clients to engage your services or buy your products, you need to answer today the question: Is my website prepared to attract mobile website searches and convert them into purchases?
We're guessing you already know the answer. If you answered "no," some numbers can give you an idea of why it's important to make sure your website is mobilized for action. For example, according to the blog post, even if consumers are searching on their PCs, they have smartphones in hand to call or do parallel research. Some 57% of smartphone researchers go directly to the brand's website or mobile app, reinforcing the need to be fully responsive – passively mobile-capable. A couple of other numbers worth noting: 60% of consumers expect a business to be within walking or local driving distance from their current location (retailers and restaurateurs, take heed), and one out of every three smartphone users search for a business's contact information.
Naturally, there's really one number that matters: the number of dollars you deposit into your bank account. Forethought and a good strategy can help you make all the numbers add up. Keep in mind that since this report, smartphones have gotten bigger – as well as smarter – and more people are using tablets and smartphones together. We had one client see 90% of their website traffic coming from mobile users according to their Google Analytics report. (For technical purposes, a tablet is a mobile device with a bigger screen.)
Responsive web designs, those that integrate desktop, tablet and mobile website designs in to a single website have become standard fare today, so if your site isn't responsive, we strongly urge you to bring it up to standard. As Tyler Suchman writes in the Silicon Valley Business Journal, Google has essentially told your customers that if they use Google to search on a mobile device, Google will make sure it delivers them to websites that provide a good user experience on their cell phones.
If you want to stay on top of your game and the Google listings, here are eight steps from Suchman:
Test your current website with Google's Mobile Friendly Test tool to review the homepage and a number of other pages on the website, including blog posts, category pages and shopping cart.
Update to responsive design and, while you're at it, migrate to a content management system. For websites already on a CMS, switching to a responsive design shouldn't be too painful or expensive. Google has a Mobile Guide to help with this process.
Make sure your e-commerce platform is also responsive. Conversion rates on websites that are not mobile friendly can often be half that of desktop traffic; a responsive design can have a really fast ROI.
Establish a migration plan with your web developer. This should include a staging location for testing.
Make sure your site loads quickly. Google rewards speed. This means your really-low-budget hosting plan may not meet your needs and actually harm your search engine presence. Now is the time to switch.
Make sure it's secure. Reliable hosting providers increasingly add layers of protection, most content management systems have security plugins, and any webmaster should utilize best practices such as complex passwords. Hosting providers can also provide a custom SSL certificate, which allows a website to be "forced" to use a secure connection. This can be observed in browsers, where the URL is prefaced with https://, and is an indicator that Google will increasingly factor into its search algorithm.
Authenticate with Google Webmaster Tools. GWT includes security warnings, sitemaps, indexing and much more. An early warning from Google on a hacked site can lead to a quick fix and to maintain search engine results.
Use Google Analytics to benchmark key performance indicators (KPI's) to monitor your site's health today and help you plan a more sophisticated site for tomorrow. Be sure to install Google's new Universal Analytics with Remarketing code.
NicheLabs can help you take any or all of the eight steps to strategically modify or create a responsive website that meets your business goals. We are a full-service agency for businesses that don't have a CMO or VP of Marketing or that don't have the people or time to develop websites, manage SEO and digital/ direct marketing campaigns. As part of your team, we can create the channels for pushing out your content and work with you to get the information out to your targeted market.
For more tips and insights about attracting more business through organic searches, connect with us on Facebook, LinkedIn or Twitter or subscribe to our monthly newsletter to read summaries of our weekly posts.
Let's review your review strategy or develop one. To speak with our team, please email us at sales@nichelabs.com, call 888.978.9254, or visit us at www.nichelabs.com