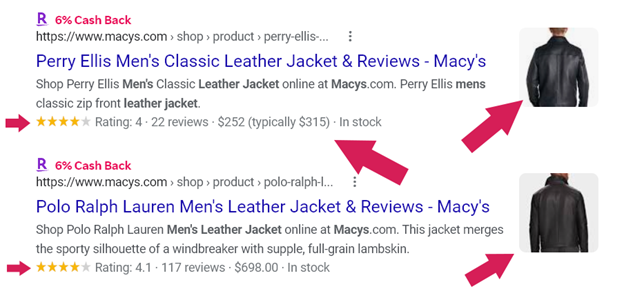 The critical importance of Schema in web visibility and SEO in 2020
You may have heard of schema and that it is important for helping your website rank in 2022. What you may not be aware of, however, is just how important it really is and how much it can influence your visibility and organic traffic. In this article we'll dive into what Schema is, what it's important for your business, and what you can do to ensure that your business isn't left behind.
What is schema in a website?
Developed through a collaborative effort between Microsoft, Google, Yahoo, and Yandex, Schema is a shared vocabulary that sits under the hood on a website's html. It can take the form of a few encoding formats (Microdata, JSON-LD, RDFa), and when implemented correctly, it can communicate the intent of webpages, products, and services and enrich search results accordingly.
This co-developed, shared vocabulary allowed schema to become a standard adopted by all major search engines and has had a powerful effect on search results, which we'll cover later. Adding schema to your website can help search engines more quickly and efficiently understand the content on your page, the intent behind the page, and who the target audience for your page is. This can help improve visibility and CTR for your target audiences.
Why is schema important for web development?
Schema in 2022 should be considered a requirement for web development because of its impact on organic discoverability. Not so many years ago, search results were simply a set of 10 organic search results per page, maybe with a few ads at the top of the page. Today, search results are a rich tapestry of images, videos, FAQs, local map packs, and more, all competing against organic results. So how do you compete? By putting your website in position to use those same search results features (SERP Features) to your advantage by being listed in them.
Properly implemented schema can mean product images and star ratings appear next to your product listings. It can mean a search bar right in search results. It can mean your videos and images appear prominently in high-traffic carousels for target keywords. It can mean your answers to common questions get listed instead of a competitors (and all the traffic that comes with it). And consider this is just the top of the ice berg; there are nearly 20 different SERP features that are directly influenced by on-site schema. All of which can combine to influence CTR and help establish immediate trust.
Common SERP features you may see in search results include:
Local Pack (Maps)
Reviews
Product pricing
Product featured image
FAQs
Knowledge Panel
Videos
Top Stories
Featured Snippet
Hotel Pack
Twitter
Images
"People Also Ask"
How do you create schema?
While we always recommend reaching out to SEO professionals like we have here at Nichelabs, site schema can be developed in a few ways:
It can be manually developed using schema information and examples at schema.org (https://schema.org/docs/schemas.html)
Schema can be created using a schema generator.
Schema can be created automatically using a plug-in for your chosen CMS system. Plug-ins can be found readily for popular CMS platforms like Shopify and WordPress.
All 3 approaches come with their own set of pros and cons: Manual development of your own schema can be the most robust and complete approach, giving your business maximum benefit out of your schema implementation, but it requires technical knowledge to create your own custom schema, to implement it on your website, and maintain it over time as your company grows and evolves. Using a Schema generator can be convenient for getting the essential bits in place, but they tend to be limited to just the essentials, often leaving out properties that could elevate your schema above your competitors. Plug-ins will vary in their effectiveness and features, and tend to lock more complete features behind paywalls. Ultimately, something is better than nothing, so if you have to start with a free generator or plug-in and build from there, that's okay. Ultimately, we encourage you to get started. You can always improve later.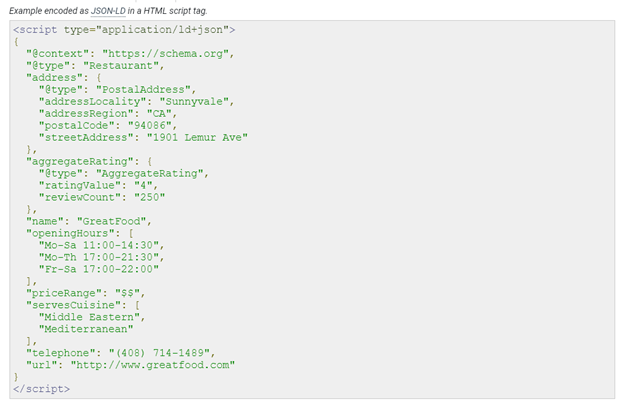 How do I add schema to my website?
Adding schema to your website tends to be a function of how your website is put together. Certain schemas are expected to appear on only the homepage (Organization, LocalBusiness, WebSite, WebPage, for example), while others are expected to appear on PDPs (Product Schema, Breadcrumbs) or other pages.
If you're using a plug-in, you'll want to consult the plug-in's settings to ensure the essential information has been added to the right places. You may need to review product pages, FAQ pages, and Contact pages individually to ensure the correct type of schema is being applied.
If you've developed your schema manually or using a generator, you may want to coordinate with your developer team to implement your schema on a per-page basis, and ensure any product pages can have critical fields filled dynamically.

Lastly, always validate your schema using the schema.org validator and Google Rich Snippet testing tool. This is non-negotiable: it is the only way to confirm that your schema is properly structured and able to be read properly by search engines. When in doubt, we encourage you to reach out to our SEO experts to help guide you through the setup process to ensure it's done correctly and effectively.
Conclusion
Adding schema to your website should be considered a critical goal for your website in 2022. If it does not yet have Schema present (use the schema validator listed above to test), it's time to get some installed. If it does but it hasn't been done well, it might be time to make a phone call to some experts who can help get your site in the best possible shape, whether it's adding schema or other SEO optimizations. Search results are changing and fast. Gone are the days when simply ranking in the top 10 organic results was sufficient for being seen. SERP Features are clearly a priority for search engines, so making it a priority for your site is the right move in 2022 and beyond. Don't get left behind. Your organic traffic depends on it.