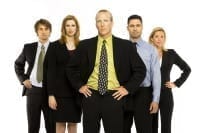 When You Can't Hire High-priced Marketing Experts, Fractional CMOs Provide Wholesale Value
As the marketplace and your customers become increasingly sophisticated, outsourced CMOs offer small- and medium-sized companies both high-level marketing counsel and the resources to execute marketing plans without paying six-figure salaries.
In what other ways can a fractional CMO bring value to your company? As objective, third-party advisors, fractional CMOs provide…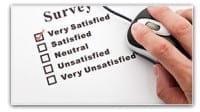 We Want to Know Your Thoughts
2012 NicheLabs Client Survey
In an age of tight budgets and business at the speed of light, we are taking some time to find out how well we are meeting our clients' needs.
In the next few weeks, we will be setting up phone interviews with some of you to find out what we are doing well and what we can do better. What do you want? What do you need? What can we do to help you do business better?