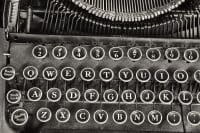 Should you Update Your Website Design and Content?
  Knowing that nearly everything gets obsolete, the better question is how often should you be updating your website design and content?   Your answer is hoping it is "not often." Before you start to agonize over the time it takes to update either, know that it doesn't have to be an all-consuming activity. There are […]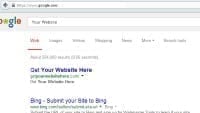 How to be Loved by Google – Maximizing your SEO Page Ranking
Is getting a second look from the targeted love of your life easier than getting a first look from Google for your SEO page ranking? When you're trying to build more business, it probably is. Just as you try to figure out how to make yourself more attractive for finding a life partner – and […]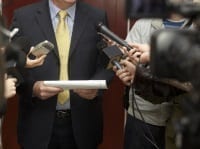 Get More People Involved in Your Blog
Are you an electronic recluse or part of an online community? Being part of a community gives your content a new twist, helps your SEO page ranking and shows the breadth of resources you bring to your customers and clients. You can improve your SEO page ranking and more by having guest bloggers, being a […]

Are You Playing 'Hide' Instead of 'Seek' with Google Page Ranking?
Everyone wants to be found first on a Google search, but it sometimes seems like the search engine leader tries to hide you when you want prospects to find you. In reality, Google's ever-changing criteria for higher organic search rankings are a good thing. They force you to update your message and creative website content […]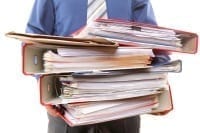 Time-Saving Way to Add Dimension to Your Digital Marketing – Curating Content
If you read industry news and trends online to stay up to date on happenings in your market, you have a headstart on helping your customers. By identifying articles or content of value to them, you become a curator of content.
Adding a comment about these articles and content is one way to let your customers know you pay attention to their needs and remind them of your expertise.
Curating content also adds breadth and depth to your website when you post your comments on your blog, and it can even perk up the SEO robots if you work in your keywords and use the right category designations and tags.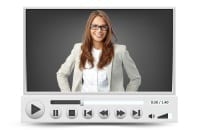 Projecting Video's Big Picture onto Your Content Marketing Plan
Video gets attention – big time — for SEO and website designers and users because it makes the website design more engaging. According to a video post by Scott Wiliford, CEO of vLink Solutions, YouTube is the third most-visited social media channel, trailing only Facebook and Google+ and ahead of Twitter. More than one billion unique visitors each month watch six billion hours of video. That's according to figures from the Content Marketing Institute.
Much of the reason that Content Marketers are uploading 100 hours of video every minute to help their SEO or website design is because video has become easy and inexpensive. Willford's company has packages starting at $200 per finished minute of production, with website welcome videos and video blogs typically 1to 3 minutes long.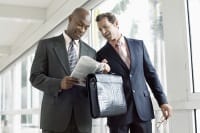 Need Credibility? Get PR?
As reported in a blog by marketing executive Chad Pollitt, news coverage, termed "earned media," is 80% more effective than branded content, or owned media, at the consideration and affinity stages of the purchase process. At the familiarity stage, which is closer to the actual purchase, news coverage is 38% more effective.
The study presented 900 consumers with three different types of content: expert content from credible sources (earned media), branded content (owned media), and user-generated content (such as reviews on Amazon).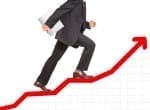 Why Should You Use Email Marketing?
Email marketing enables you to not only stay connected with your existing clients, but to reach new clients, as well. When you are relevant, topical, unique and innovative, you are rewarded with email subscribers who are motivated to share great information, deals, and savings with friends, family members and coworkers. The best incentive for having email subscribers that share your information is that they validate what you say.
While email marketing enables you to quickly, effectively and affordably reach your audiences, successful email marketing campaigns enable you to…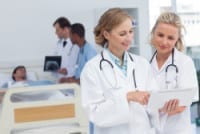 White Paper: Financial Benefits of Going Digital
Electronic Health Record (EHR) systems yield significant returns for providers, and costs associated with creating an EHR-compliant website or integrating EHR access into an existing website are minimal. Online design, development and marketing experts, NicheLabs creates both seamless EHR integration and lasting patient impressions online.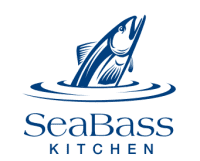 NicheLabs Puts Atlanta-based Restaurateur on the Map
When a company is new to a community, building awareness is critical to its success. In our digital world, if the company doesn't exist online, for many consumers, the company doesn't exist at all.
Providing visitors with fresh seafood in abundance, SeaBass Kitchen, new to the Sandy Springs community of Atlanta, GA, offers a refreshing alternative to other restaurants. The new Sandy Springs neighbor needed to create a website to appear in online search engines, share menu and contact information, create memorable first impressions, and enable patrons to make reservations online.